Picture this:
You're lounging on the beach. It's about six thirty and there's a lovely, cool breeze blowing. Looking out into the horizon, beyond the darkening seas, you gaze into the sunset. It's a startling blend of colours you wouldn't always image the sky to be. Vibrant reds... Purples, oranges and yellows all contrasting against that black sea.
I suppose this is the part where a gorgeous man runs along the beach shirtless with white linen pants on, picks you up sweeps you off into the night. :P
But anyway, this is kind of the image we were going for.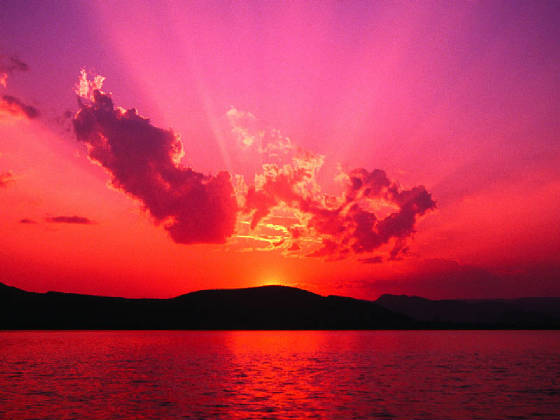 It's rather pretty isn't it?
These are the colour hues making a return this coming spring and late winter.
Of course, Sportsgirl have already unleashed the sunset hues upon us.
And there's no excuse to confine the trend to clothing. Sportsgirl newest accessory collections all feature goodies in sunset hues.
I really like this trend, not only because we've been seeing a lot of neutrals lately and colour is awesome, but I think it's just a really fun, fresh new look for an almost-new season!
-Varsh