So we've already started to see a few changed in 2012 (not really actually); one of those changes being the crazy influx of short, white lace dresses.
LWDs, if you may. Or... LLDs... Or... SLDs... I don't know, they're all starting to sound like drugs now.
Anyway, lace dresses, particularly white ones, no longer have to be reserved for walking down the aisle. Trim those hems and you have a lovely dress for a summer garden party, the races...
Or the red carpet: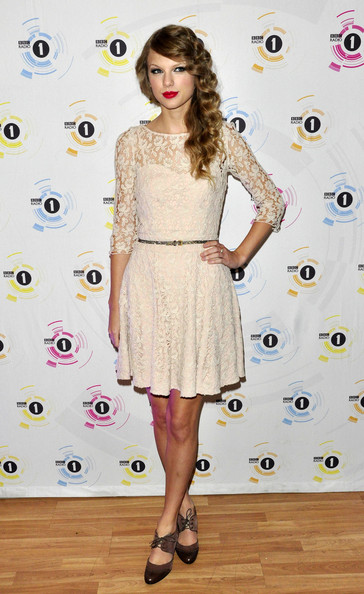 I can't say I'm much of a fan of her music, but boy can she dress well.
So here are a couple we've seen around:
** *Foreword- the sizes of the pictures are all wacko, Jes, please don't freak out :P
Also I know that that last Forever New dress isn't lace but it's just so pretty!!
The best thing about these dresses are that they have a really great fresh and fun vibe about them, the perfect way to start the new year!
- Varsh